'Pond: Mere, Rune, Flint' - artist Mary Waltham's exhibition creates ripples
The Reverend Gilbert White is famous in three ways - as author of one of the most published and popular books in the English language (The Natural History and Antiquities of Selborne), as a pioneering naturalist who hugely influenced the development of the science of natural history, and as a gardener. His home is still a much frequented destination that has just been commended at the Beautiful South Awards in the category of best Small Visitor Attraction. So it seems entirely appropriate that local environmental artist Mary Waltham is currently carrying on the tradition of engaging visitors there through her paintings, photographs and drawings focused on the mystery, history and quiet beauty of the surrounding area's ponds. Mary (a previous President and Publisher for Nature and The Lancet in the USA who divides her time between there and Selbourne) hopes to bring a different perspective of nature to art.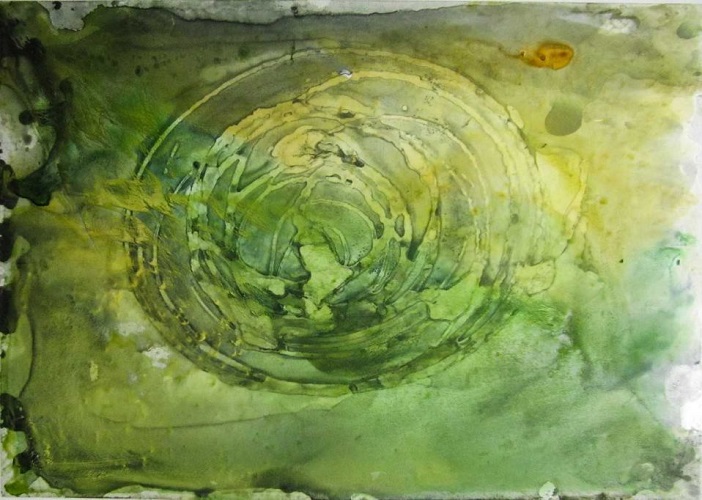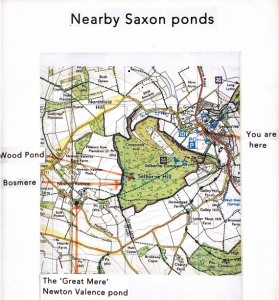 Entitled 'Ponds: Mere, Rune, Flint', what started as a search for Mary's own way of expressing ponds visually, as a feature of the landscape, evolved into a much deeper consideration of their cultural history in order to highlight current environmental issues. Her exhibition was inspired and shaped by a Saxon dew-pond, called Wood Pond on Selbourne Common, which appears to have been part of the Selbourne landscape for decades. It had provided water for a rich and diverse ecosystem and a water resource from Saxon times, and throughout Gilberts life as he recorded "...containing not more than three hundred hogsheads of water, yet never is known to fail, though it affords drink for three hundred sheep, and for at least twenty large cattle beside " yet it decreased to a boggy patch and nearly dried out completely in the summer drought of 2018. This led Mary to document the pond in her art, reflect on other ponds we have lost due to human activity and ask questions such as 'How are we addressing droughts and floods in the 21st Century?'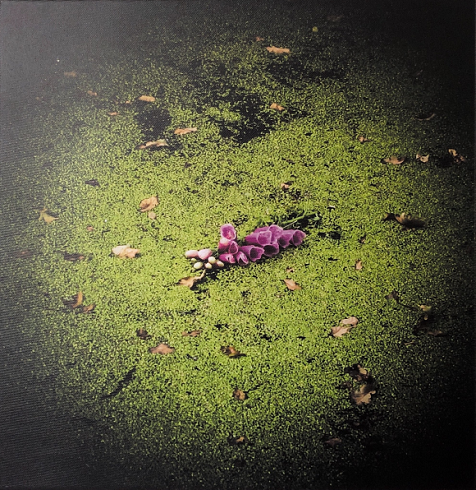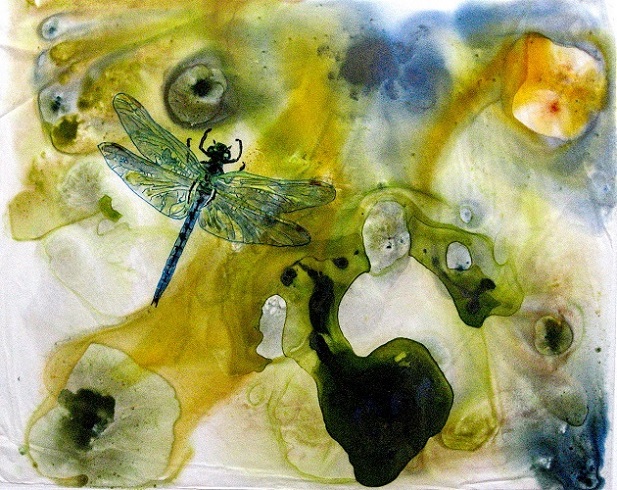 Mary wondered what the Saxons would have done in a similar situation and how pre-Christian cultures, who believed that bodies of water might provide access to another world, would have sent a message to the spirits through 'Rune-stones' - hence the 'Rune' aspect in the title of her body of work. 'Mere' is an Old English word meaning a body of water and ancient ponds such as Wood Pond are lined with clay and 'Flint'. Some of the mud from this pond also provides the texture in her paint.
The paintings and photographs touch on aspects of ponds that Mary's found compelling for example the watercolour paintings on transparent media, layering two paintings over each other, "I wanted to explore the luminosity and mystery of the ponds, peering down from dry land or up to the surface from underwater, as if you were a tadpole!" Three more layered watercolours feature organisms frequently found living therein. "I was after 'the teeming with life' feeling of ponds." The flint series of oil paintings is based on local flint and these have a very different more solid feel.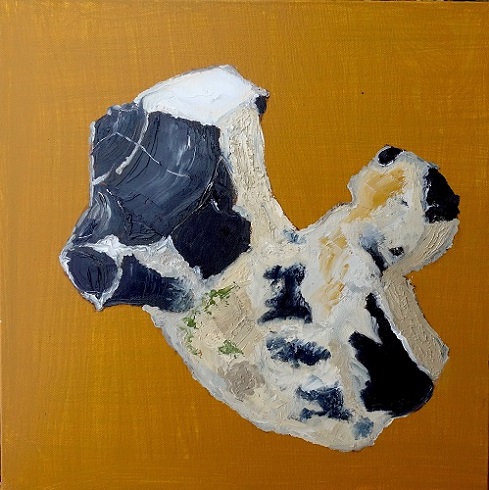 "Gilbert White's book, more than any other, has shaped our everyday view of the relations between humans and nature", wrote Richard Mabey, Naturalist & biographer of Gilbert White. Mary's art aims to make that connection too and judging by the popularity of her exhibition at Selbourne she's doing just that. She has recently discovered that the rare Spangled Water Beetle (an impressive diving beetle) can only be found in one site in the UK - nearby Woolmer Forest where the beetles have been naturally colonising new ponds - something I'm sure Gilbert would also have smiled about!
Pond: Mere, Rune, Flint runs until 17th November 2019. For information and tickets