Painting Ideas
Artists invited to respond to the 'Create Art for Earth' initiative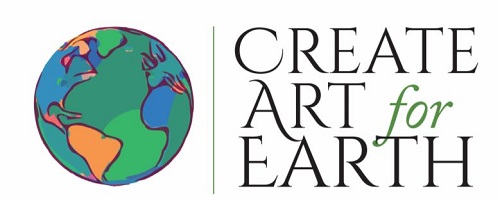 To mark the 50th anniversary of Earth Day on 22nd April 2020, the artist and activist Judy Chicago has launched the Create Art for Earth initiative with the help of the actor and activist Jane Fonda, curator Hans Ulrich Obrist and the New York-based artist Swoon.
Together they are inviting artists from around the world to make and submit work responding to the climate crisis, envisioning a better, sustainable world via the hastag #createartforearth "This is no time for abstractions," the call for art reads. "It is time to use our talents on behalf of survival."
"Over the last few decades we have witness the melting of Arctic ice, the warming of the oceans, massive wildfires, dramatic changes in weather patterns, the extinction of hundreds of living creatures and a series of pandemics now," Chicago says in an open call for submissions she issued on her Instagram this week. "The question is: will we finally pay attention and WAKE UP before it is too late for all of us?"
The works will eventually be displayed in a physical and virtual exhibition through London's Serpentine Galleries, with the support of Greenpeace and the National Museum of Women in the Arts in Washington, DC.
For more information visit CreatingArtforEarth