High Stakes for our High Seas
Artists raise money for the Blue Marine Foundation
Fine art photographer and Blue Marine Foundation (BLUE) ambassador Andrea Hamilton is hosting an exhibition at her gallery in Killerton Street, London featuring work by herself and 35 lauded artists that reflects their on-going connection to the ocean, to raise funds for BLUE's 'High Seas' initiative.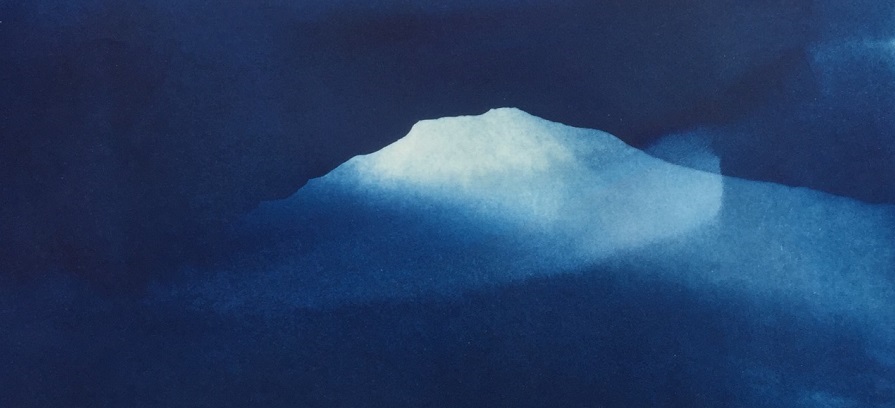 BLUE, set up in 2010 by some of the team behind the award-winning documentary film, 'The End of the Line', is dedicated to creating marine reserves and establishing sustainable models of fishing around the world. The current 'Artists for BLUE' exhibition is aimed in particular at supporting the High Seas - the vast area of ocean which is beyond national jurisdiction and considered by the UN to be 'the common heritage of mankind'. As BLUE CEO, Clare Brook explains, "Protecting the biodiversity of these vast areas is vital for the future of humanity, yet it is being ravaged by industrial-scale fishing and deep-sea mining, even around the Mid-Atlantic Ridge's field of underwater chimneys where scientists believe that life on Earth began."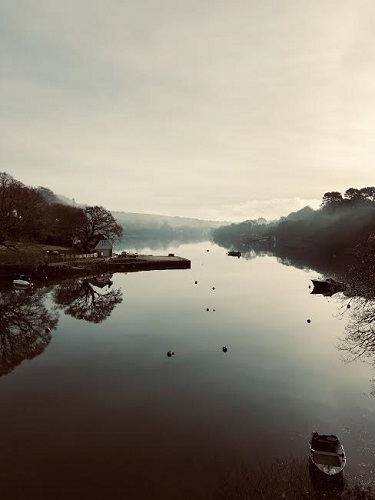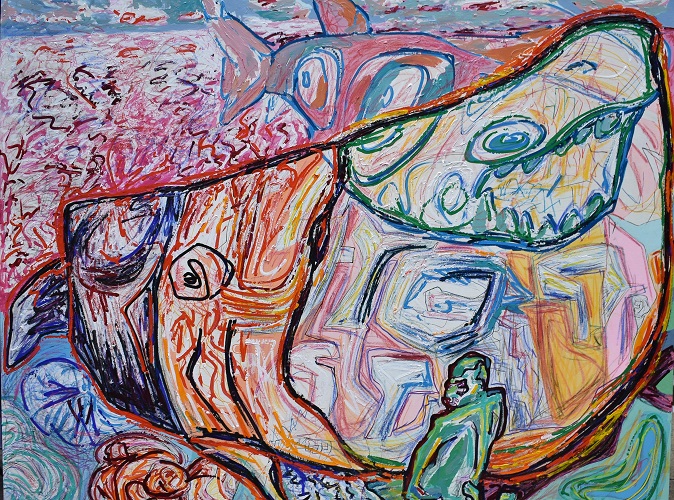 Many of the artists live in coastal towns, one swims in the sea daily and each have created thought-provoking and intuitive pieces in a range of media (from bronze sculptures and oil paintings to cyanotypes, photograms and LED light-based works) to highlight their own individual relationships to water and their responses to climate change and over-fishing.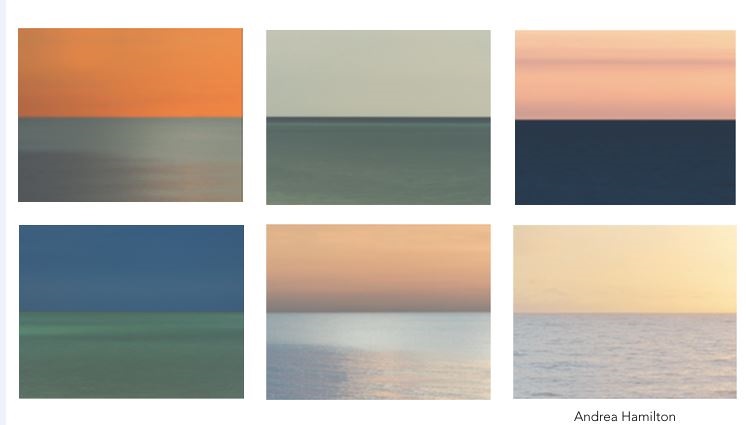 Andrea Hamilton has been observing the ocean in its many moods for over 20 years and is known for her monumental lightboxes of natural phenomena like icebergs and seascapes, water and sky observed and shot in natural light. Works by the other artists are no less striking and each is incredibly diverse. For example, the Canadian artist Chris Levine, known for his 'spiritual' portrait of the Queen has created a uniquely coloured 'Blipvert' which can only be seen with peripheral vision; celebrated sculptor Hamish Mackie has created an interpretation of a Jurassic ammonite fossil to convey a timeless beauty in a contemporary way; internationally-acclaimed Belgian sculptor Koen Vanmechelen's work explores the interplay between art, science and philosophy; Deborah Tarr's abstracts have strong meditative qualities; Nancy Cadogan, fresh from a sell-out show at the Saatchi Gallery, examines the power of the sea inside our minds.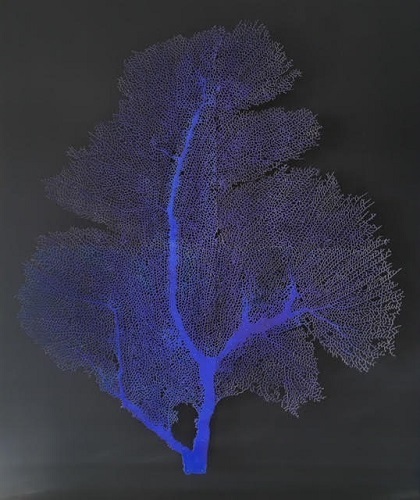 Nico Kos Earle, the exhibition's curator said, "Scientists, like artists, have a deep and often intuitive understanding of the natural world that comes from close and continued observation. What makes this show so exciting is not only how many insights are shared, despite the different approaches to subject matter, but that both inspire a greater love for our oceans. Together, they remind us that when you love something, your instinct is to protect it."
These are the artists taking part: Azadeh Ghotbi, Andrea Hamilton, Alice Wilson, Amy Robson, Angela Palmer, Carol Bruton, Clare Smith, Chris Levine, Corinne Corbett-Thompson, Dawn Dudek, Deborah Tarr, Dede Johnston, Dominic Beattie, Dominique Gerolini, Xie Rong (Echo Morgan), Emilia Sunyer, Emma Levine, Emma Witter, Ewan Mcclure, Ginny Pavry, Hamish Mackie, Helen Barff, Helen Lindon, Joanna Jones, Katharine Beaugie, Katharine Earle, Koen Vanmechelen, Lara Faroqhi, Loredana Nemes, Nancy Cadogan, Phillip Hunt, Renelio Marin, Simon Allison, Suzette Bross, and Vanessa Konig.
Artists for BLUE runs from Monday 4th November-Thursday 12th December 2019 at 68, Kinnerton Street, London, SW1X 8ER Opening hours: By appointment, 10:00am-6:00pm Mon-Fri. Tel: +44 (0) 207 245 6664. Proceeds will be split equally between equally between the artists and BLUE. Read more about the work of the Blue Marine Foundation here