Growing in Glory
DESIGNER TURNS LEEKS INTO LIGHTSHOW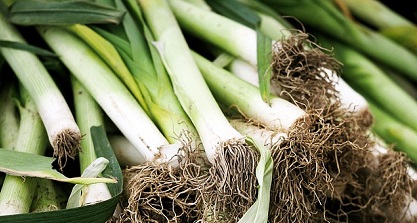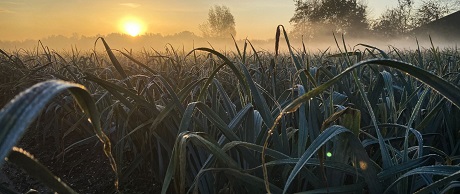 A Dutch designer and artist, Daan Roosegaarde, has turned a field of ordinary leeks by day, into a dazzling light show at night, in celebration of the crops that feed us.
Called GROW, the artwork literally 'high-lights' the fields and the food that we eat with a combination of art and science. The recipe of light in different colours and intensity, not only reframes the 20,000m2 landscape, making it into a living artwork, but is based on a photobiological science that suggests different combinations of spectrums of light can enhance plant growth and raise healthier crops.
Describing his artwork as a dreamscape showing "the beauty of light and sustainability", Daan Roosegaarde and his Studio Roosegaarde team, developed GROW over two years as part of a series of pieces 'illuminating' the combination of art and science to create a better world. (In the past, they've designed an advertising billboard in Mexico to purify the surrounding air and eat up smog!)
Prof. Dr. Wargent, PhD, a Chief Science Officer at BioLumic, and the world leading expert in plant photobiology endorsed the Leek artwork saying, "GROW is a fascinating project and supported by scientific research which shows specific light recipes can enhance growth and reduce pesticide use up to 50%."
You can see Dan and the amazing Studio Roosegaarde installation below:-