Forest takes centre stage
In early September, Swiss-born artist and curator Klaus Littmann planted 300 trees in an Austrian football stadium, creating a spectacular work of art designed to encourage the audience to contemplate the future of this earth and realise that nature may someday be found only in specially designated spaces.
The 67 year old's installation of trees native to Austria and Central Europe is entitled 'For Forest: the Unending Attraction of Nature' and is based on a 1970's drawing of the same idea, by the artist Max Peintner. The forest has been planted in the 30,000-seat Woerthersee Stadion, home to soccer team SK Klagenfurt who are obviously fans of the living artwork, as they've offered to play in a field nearby whilst the forest is in situ (from now until 27th October 2019). The exhibition, which is free to attend and includes 16 types of trees, will be changing shape and colour all the time, especially with the onset of Autumn. Afterwards it will be moved to a permanent site nearby.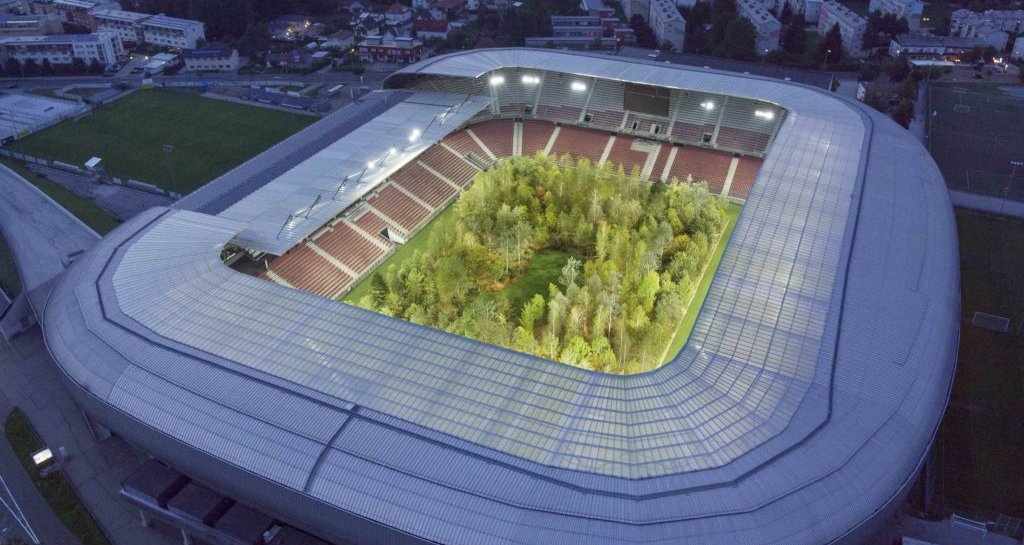 Photograph courtesy of UNIMO