Harp to Harp
William Close's Earth Harp touches the soul ...
William Close has invented over 100 new instruments over the past 20 years, but the one that draws audiences from around the world, is also an incredible feat of engineering and architecture that transforms landscapes. 'In tune' with the Earth as well as stirring the soul, the first performance of his Earth Harp took place when he rigged up its giant strings to span an entire mountain valley in the USA. Since then he's gone on to play in cathedrals, theatres, monuments with the space and the audience becoming part of the instrument. Symphonic reverberating tones are pulled, rather than plucked from the strings with violin rosin and gloves which create a 'compression wave' type of vibration. With long enough strings, he says, "the musical range of the Earth Harp can go from the highest note on a violin to the lowest note on a bass!"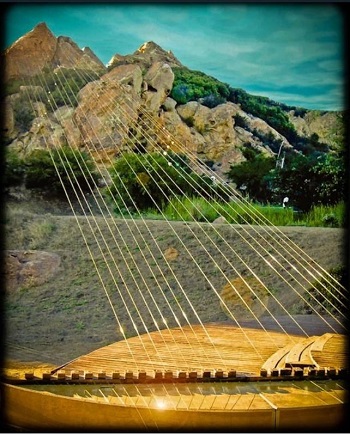 The audience get to feel what he calls 'sympathetic vibrations', when one string resonates the other strings. You can experience them yourself at the Riverside Studios in London until Thursday 30th January 2020. For more information and tickets.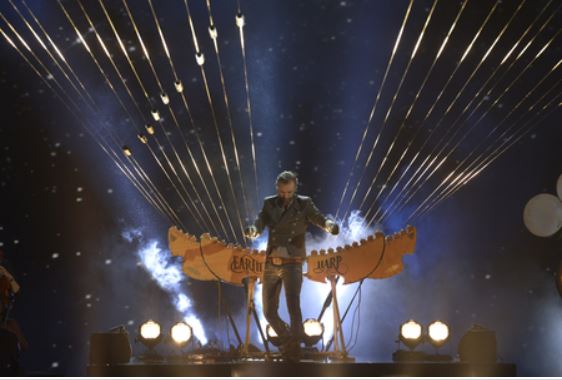 Footnote:
The Earth Harp holds the World's Record as 'the longest playable stringed instrument on the planet.'