A Man for All Seasons
REMEMBERING PRINCE PHILIP'S LEGACY TO THE ENVIRONMENT
Prince Philip, the Duke of Edinburgh once said: "We desperately need the conviction of religious belief to guide us in the way we live on, and use, the planet. We have got to learn to balance the economic and scientific realities against the religious demands for responsibility and consideration for the created world. It is not going to be easy, but I am sure that belief and conviction are very powerful motives to care for our planet with all its diversity."
Prince Philip was President of the Wildfowl Trust, before later becoming President of WWF UK when it was founded in 1961, and President of WWF International in 1991 and he was involved in numerous initiatives to advance environmental causes. To celebrate WWF's 25th anniversary in 1986, he was responsible for the idea of the conference which brought together Christians, Buddhists, Jews, Muslims and Hindus, to think about their attitude to God's creation. In 1995 he founded the Alliance of Religions and Conservation (ARC).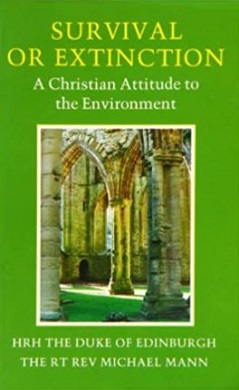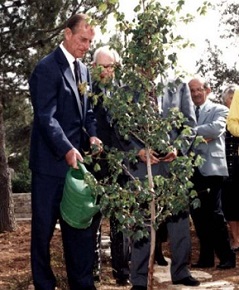 He said, "If you believe in God, which is what Christians are supposed to do, you should feel a responsibility to care for God's creation." And as well as writing letters to faith leaders and governments, promoting conservation issues way before climate change and global warming were being really discussed, in 1988 his book 'Down to Earth - Speeches and Writings of His Royal Highness Prince Philip, Duke of Edinburgh on the relationship of man with his environment' was published. This was followed in1989 by a book called 'Survival or Extinction, A Christian Attitude to the Environment'.
ARC joined with the United Nations Development Programme in 2007 in developing a program to help the world's major faiths to address issues of global warming and the natural environment and Prince Philip remained president emeritus of WWF until the day of his passing.
We give thanks for all the Duke of Edinburgh did throughout his life to inspire care for creation.
RIP 6th February 1952 - 9th April 2021