Winds of Change
'GREEN GRIDS' AND NEW INITIATIVES FAN HOPE FOR THE FUTURE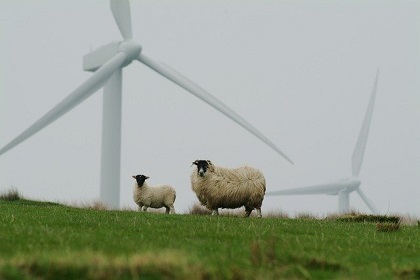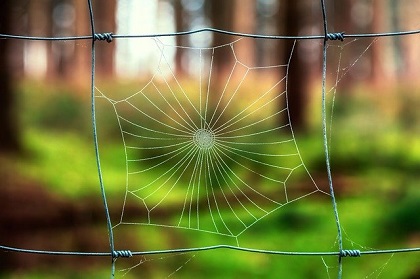 Just days after the UK broke a new wind power record of 17.6GW, with its wind farms generating almost half of Britain's electricity (48.4% on 3rd May 2021 - Bank Holiday Monday), the UK and India announced they have agreed to work together to accelerate the progress on the development of renewables such as green hydrogen, energy efficiency, electric mobility and offshore wind.
During a virtual meeting, Prime Ministers Boris Johnson and Narendra Mondi reaffirmed their intention to tackle climate change by 2030 through a number of different collaborations including the protection and restoration of forests, helping small island development states to future-proof their buildings and infrastructure, the exploration of a potential collaboration with private financiers to mobilise funding for green development and the launch of a new global 'Green Grids Initiative' at COP26, which will allow countries to work together on interconnected grids for renewable energy.
COP26 President-Designate Alok Sharma said: "If the world is to become net zero by the middle of the century and keep 1.5 degrees in reach, everyone must work together to make real change for a cleaner, greener planet. I am proud of the close collaboration on this crucial issue which our two countries have forged, especially during this very difficult time for India as it battles with Covid."
Renewable UK's Deputy Chief Executive Melanie Onn said: "On a wet and unseasonably cold May Bank Holiday, Britain's wind farms generated a record amount of clean power just when we needed it most to stay warm and dry. The fact that wind is generating nearly half the country's electricity shows how central it has become in our modern energy system. The UK's healthy pipeline of wind energy projects set to be built onshore and offshore will help us to reach the government's target of net zero emissions as fast as possible, and as we ramp up our renewable energy capacity we can expect fresh records in the years ahead".
Footnote: Meanwhile, marine scientists from Plymouth University drone-tracking the foraging behaviour of threatened Arctic Terns on SeaGen's tidal turbine at Strangford Lough in Northern Ireland, have discovered that harnessing the power of the oceans could provide feeding hotspots for the seabirds. Analysis of the research, undertaken when the wake was generated from the tower and the rotors weren't in operation, showed that the birds are more likely to look for food over swirling patches of water, created when tidal flows interact with the underwater turbines.