The winds of change?
PM ANNOUNCES PLANS TO POWER EVERY UK HOME WITH OFFSHORE WIND ...
Speaking at the virtual Conservative Party conference, the Prime Minister, Boris Johnson, has pledged to power every home in the UK by 2030 and invest £160 million in wind energy infrastructure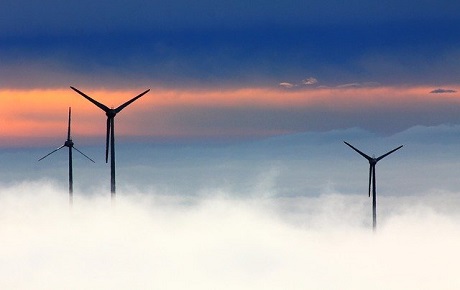 Delivering his speech to the virtual Conservative Party conference he vowed to make the UK 'the world leader' in low cost clean power generation whilst also unveiling the government's plan to 'create hundreds of thousands, if not millions of jobs' with an investment plan leading to 2,000 construction jobs initially and up to 60,000 jobs by 2030 in ports, factories and supply chains.
"Our seas hold immense potential to power our homes and communities with low-cost green energy and we are already leading the way in harnessing its strengths. Now, as we build back better we must build back greener. So we are committing to new ambitious targets and investment into wind power to accelerate our progress towards net zero emissions by 2050.This sets us on our path towards a green industrial revolution, which will provide tens of thousands of highly skilled jobs." Said Boris.
Let's hope this promising first step, of a ten-point plan for a "green revolution", is carried through and doesn't end up being a load of hot air.