Spreading the Climate Gospel
POPE INSPIRES ACTION WITH LAUDATO SI WEEK CELEBRATIONS

Festivities have begun for 'Laudato Si' Week in celebration of the 5th anniversary of Pope Francis' encyclical 'Laudato Si, Care for Our Common Home' which was the first papal letter devoted entirely to the Catholic Church's teachings on the environment and human ecology. It has since galvanised many churches, businesses and individuals to open their hearts and minds and change their behaviour towards the natural world but the Pope hopes these 9 days of action will have further and more far-reaching influence.
Launching the initiative in a video message earlier this year (as seen below), the Pope called on the global Catholic community to undertake ambitious actions to address the mounting environmental perils facing the planet and its people. He talks of climate change, ecosystems in the Amazon, Australia and the Arctic approaching tipping points, and the unprecedented threat of biodiversity loss facing 1 million plant and animal species.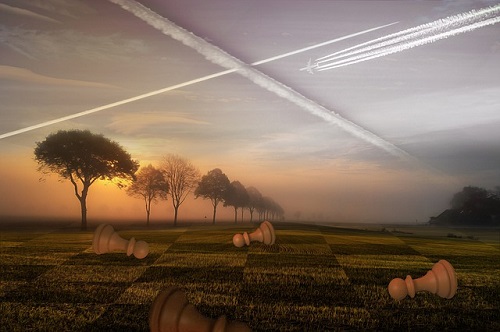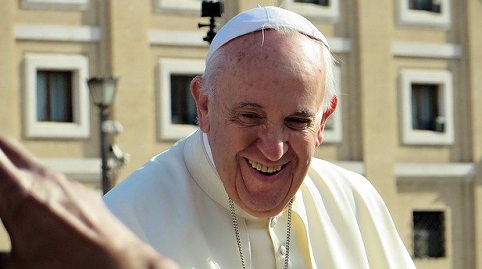 The theme for the week, running between 16th and 24th May 2020 is 'Everything is connected' which is central not only as a core message in the encyclical but is also particularly poignant in the current situation of Coronavirus when many will also have become even more aware about the fragility of their lives and that of the creatures with whom we share our planet.
Before lockdown, organisers had planned to use the Laudato Si anniversary as an occasion for policy briefings with lawmakers on environment issues and the mobilization of Catholics gathering in public places around the world to step up to the challenge of protecting our environment and addressing climate change. Now, however, most of the celebrating is taking place on-line with a program of action-oriented events encompassing case studies of successful creation care initiatives, speakers from the UN, training, webinars and workshops and a focus on eco-spirituality, sustainability, advocacy and social action. Outside official events, many parishes, congregations and dioceses have also organized their own online activities including daily email reflections and social media campaigns.
Organizers hope lessons learned during the week can be put into action later this year throughout the worldwide Christian season of Creationtide (1st Sept - 4th Oct), when parishes might have re-opened and people may be able to gather face-to-face.
Laudato Si Week will culminate in a shared moment of prayer, across the globe at noon on 24th May. You can download the prayer here.
You can also download the full Laudato Si encyclical HERE
You can watch Pope Francis' call to participate below:-