Honouring nature
TAPIR TAKES GOLD AT 2020 WHITLEY AWARDS
The 2020 Whitley Award winners have just been announced (28th April 2020) by UK Charity Whitley Fund for Nature (WFN), who have honoured 7 of the world's leading grassroots conservationists for their outstanding dedication to protecting endangered wildlife and threatened habitats. And this year's top prize has gone to Patricia Medici, in recognition of her outstanding dedication to protecting South America's largest land mammal, the Lowland Tapir.
The Whitley Fund for Nature (WFN) is a UK registered charity that provides funding, profile and training to grassroots conservation leaders across the Global South. This year's winners, each awarded £40,000 in project funding to allow them to expand their vital work are: Abdullahi Hussein Ali for his landscape level approach to conserve the Hirola Antelope, Kenya; Gabriela Rezende for connecting populations of Black Lion Tamarins in the Atlantic Forest, Brazil; Jeanne Tarrant - for her country-wide strategy for South African amphibians; Phuntsho Thinley for stepping up patrols to preserve the endangered Alpine Musk Deer, Bhutan; Rachel Ashebofe Ikemeh for advancing participatory conservation action for rare chimpanzees, Nigeria and YokYok (Yoki) Hadiprakarsa for saving the last stronghold of the Helmeted Hornbill, Indonesia.
As well as receiving financial support, the Whitley Award winners also receive professional media and speech training to teach them how to effectively communicate the importance of their work and to hopefully inspire further charitable support.
The Brazilian conservationist, Patricia Medici, has been awarded the charity's top prize, The Whitley Gold Award and £60,000 in recognition of her incredible work in protecting South America's largest land mammal, the Lowland Tapir.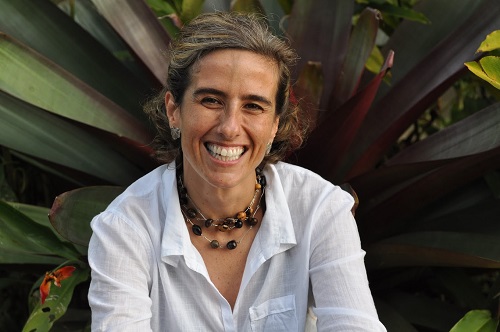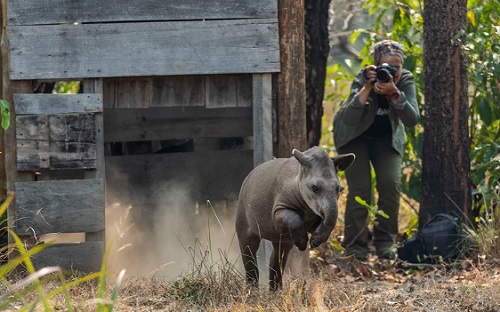 Patricia is a world expert in the science of tapir conservation and this award will enable her and her team to expand their work in the Amazon, which faces unprecedented deforestation rates. Against a backdrop of political and environmental instability in Brazil, Patricia's project includes mapping routes used by tapirs and reforestation activities to connect fragmented areas of forest. She also engages communities through environmental education programs, using tapir as a flagship for large scale habitat preservation.
Charity Patron, HRH The Princess Royal said: "The Whitley Fund for Nature chooses leaders who have a real understanding of the challenges facing local people, which is especially important in these very worrying economic times. Their goal is to enable people to understand why conservation is so important and to empower them to support global efforts to protect the environment."
Edward Whitley, Founder of WFN, said: "We are honoured to be able to recognise and support the vital conservation work of this year's Whitley Award winners. Their commitment to protecting threatened wildlife through programmes that also benefit people gives us real hope for the future of our planet in what has been an unprecedented year. We would like to welcome them to our network of winners and look forward to seeing their projects grow."
Founded in 1993, WFN has already given £17 million to support the work of over 200 conservation leaders, benefitting wildlife and local communities in over 80 countries.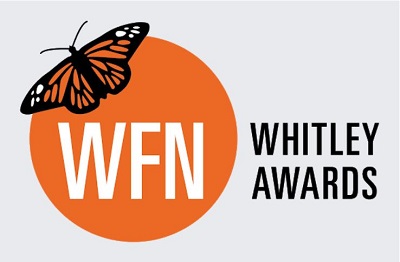 *Photos of Patricia Medici from Liana John and Joao Marcos Rosa