Faith in the Forest
JANE GOODALL WINS TEMPLETON PRIZE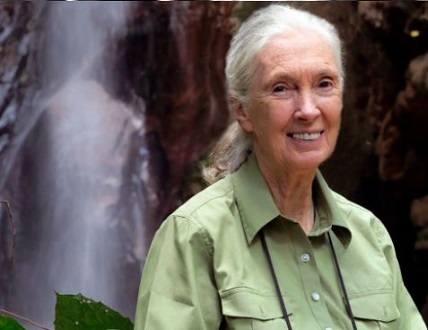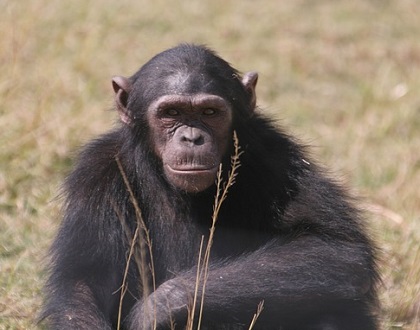 The world-famous primatologist, environmentalist and UN Messenger of Peace, Jane Goodall, DBE, has just been announced as the 2021 winner of the $1.5 million (£1.1m) Templeton Prize, joining a list of past winners including Archbishop Desmond Tutu and the Dalai Lama.
The Templeton Prize was founded in 1972, by Sir John Templeton who made the value of the award more than the Nobel Peace Prize to reflect his belief that progress in religion was no less important than progress in any other area. The first public ceremony in 1973, attended by HRH Prince Philip was to honour Mother Teresa. Since then, the Templeton Prize has continued to honour 'rare individuals who have responded to the deep challenges of our times with inspiring humility and curiosity'.
Whilst growing up in a Christian family, Goodall's not a traditional religious figure, but has developed her own sense of spirituality and the Prize rewards Jane's unrelenting efforts to connect humanity to a greater purpose. Speaking of her work in the forests of Tanzania she said, "In the rainforest I learned about the interconnection of all species, each with a role to play, I felt a strong spiritual connection with the natural world." And she's described her interactions with chimpanzees as reflecting the divine intelligence that she believes lies at the heart of nature.
This award also recognises Dr. Goodall's outstanding achievements and global impact, not only in the realms of science and conservation, profoundly altering the world's view of animal intelligence, and how humanity connects with the species and ecosystems that surround us, but also her work as a catalyst for positive change on an international scale. As Jane continues to champion the value of all creatures on earth and spread her message of hope and individual action, the recognition of this prize further advances her vision for a harmonious world where people, other animals, and the environment thrive. Her foundation, 'The Jane Goodall Institute', continues to work with local communities as well as providing safe habitats for chimpanzees and gorillas. Her youth education and empowerment program 'Roots and Shoots', operates in over 50 countries.
You may enjoy the below film that was made as a tribute for Jane's 80th birthday in 2014:-