Eco-flix
NATURE FILMS TO STREAM INTO CLASSROOMS
With education currently a hot topic, a new initiative has launched for Britain's schoolchildren. ECOSTREAMZ, the digital streaming platform, set up in 2018 to provide easy access to films dealing with environmental, social justice and wildlife conservation issues, has collaborated with SaveMoneyCutCarbon to develop an educational sponsorship programme. SaveMoneyCutCarbon are a company that provides 'sustainable solutions' for homes and businesses and each school already engaged with them (currently 32,770 schools) will receive a free 12 month Ecostreamz subscription.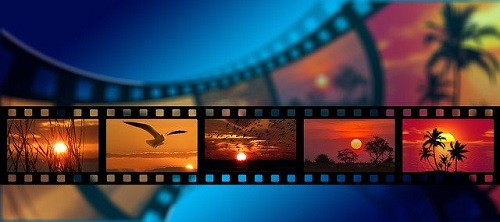 The platform, co-founded by Oregon-based James Branchflower and British conservationist and UNEP Ambassador Ian Redmond OBE aims to offer 'careful editorial balance' and provide a welcome resource in classrooms for young people who've had their eyes opened to the dangers of climate change. It features shorts and documentaries from filmmakers aimed to "educate, inspire and empower" people with the critical stories of our time. Whilst embracing viewpoints from both sides of the political spectrum, it's backed by a range of people from Stanley Johnson and Peter Egan to Dr Jane Goodall, DBE, founder of The Jane Goodall Institute and UN Messenger of peace, who has joined the Ecostreamz advisory board.
"Documentaries can change the world and in many cases, they have! With films like The Cove, Blackfish, Blood Lions and Stroop, many wildlife conservation crises have received more attention in the media and the public. Unfortunately, however, the vast majority of independent, issue-related films remain unseen because they are rarely picked up by television networks or theatres" said Jane, "That is why I have agreed to sit on the advisory board of Ecostreamz. By creating a streaming video service like Netflix dedicated to global environmental and social justice issues, Ecostreamz will endorse the importance of film in changing public discourse."
Ecostreamz returns 80% of paid streaming revenues back to the charities and filmmakers who provide the content. The also partner with numerous film festivals and NGOs, such as the Wild and Scenic Film Festival, the International Wildlife Film Festival, the Social Justice Film Festival, Wildlife Conservation Film Festival, Ape Alliance, The Borneo Project, and others.
Ian Redmond said "Ecostreamz is a platform for these important films and supports the causes that are featured. The scheme to provide free school subscriptions is a wonderful opportunity to educate the next generation and link students to the organisations working to solve the problems exposed."