Divine Intervention
CATHOLIC THEOLOGIANS SUPPORT NEW YORK ELEPHANT RIGHTS CASE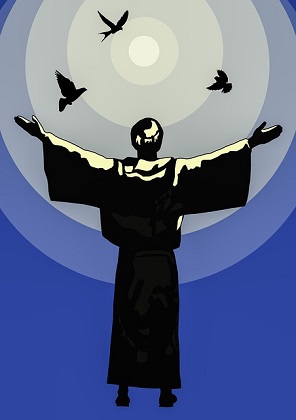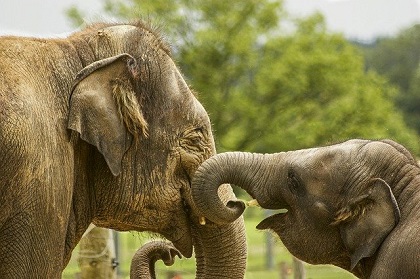 Drawing on their expertise in moral and ecological theology, and citing Pope Francis's Laudato Si, as well as ethics from Protestant Christian theologians, five Catholic theologians have submitted a brief to the New York Court of Appeals to free an elephant from solitary confinement in Bronx Zoo.
John Berkman (University of Toronto), Charles Camosy (Fordham University), Allison Covery (Villanova University), Celia Deane-Drummond (University of Notre Dame, University of Oxford) and Christopher Steck (Georgetown University) have written in support of Happy, the elephants case brought by the Nonhuman Rights Project (NhRP) - a US organisation dedicated solely to securing rights for non-human animals - to free her so that she can be relocated to an elephant sanctuary.
Happy, known for making history in 2005, as the first elephant to demonstrate self-awareness, is a 50 year old Asian elephant, held alone, in captivity in Bronx zoo for the past 10 years (and currently since November when it closed - until it reopens in May 2021, living in an industrial cement structure lined with windowless, barred cages.) Elephants are highly social creatures and used to close multi-generational bonds and interaction. In December 2018 she became the first elephant in the world to have a hearing after a New York trial court issued the requested court order and in January the NhRP filed a motion urging the Court of Appeals to hear arguments in support of Happy's right to liberty under New York's common law of habeas corpus after Happy's case was dismissed.
Believing this legal challenge to "represent a key cultural crossroads for thinking more openly and honestly - and less selfishly - about what it would mean to treat the particularity of non-human animals with the moral seriousness it deserves"the 5 theologians summarise:
"Happy is not a thing for us to confine, use, and put on display in a zoo (even in an attempt to produce a good outcome), but rather a particular kind of creature who God made to flourish in a particular way, a way some academics refer to as a telos. As we explain, (in this brief), we believe Happy cannot flourish as this kind of creature while captive in the Bronx Zoo and that she would be significantly better able become the kind of creature God made her to be in a sanctuary. Nearly all theologians now agree that the Biblical dominion God has given human beings over creation is not a license to use and dominate, but rather a command to be caretakers and stewards. Non-human animals belong to God, not to us. They are God's creatures, not ours."
Happy's case has also already received support from experts in elephant behaviour cognition and behavior; celebrities, lawyers, and Court Justice Alison Y. Tuitt who said Happy "is more than just a legal thing, or property. She is an intelligent, autonomous being who should be treated with respect and dignity, and who may be entitled to liberty" She also has many advocates around the world. A Change.org petition has nearly reached, 1.4million people. (You can add your signature here).
Approval from at least two of the seven New York Court of Appeals judges is needed for the NhRP's motion to be granted and they expect the Court of Appeals to rule on the motion within 5 to 7 weeks.
You can read the full theologians Brief here.