'Crowned' with Glory
CHURCH TREES MAKE THE FINALS OF THE WOODLAND TRUST'S 'TREE OF THE YEAR' 2020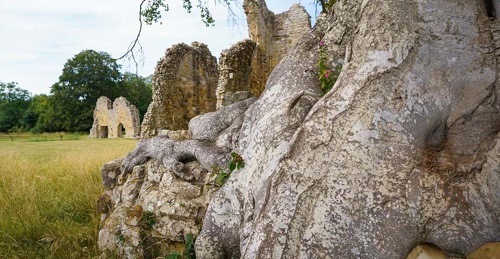 Four of The Woodland Trust's shortlisted candidates for their annual Tree of the Year competition in England include two ancient churchyard yews, an elm still growing on an old church site and a beech tree growing out of a wall, behind an altar in a ruined abbey! Whittled down from hundreds of nominations sent in by the general public during lockdown, a shortlist of ten trees is now up for the public vote.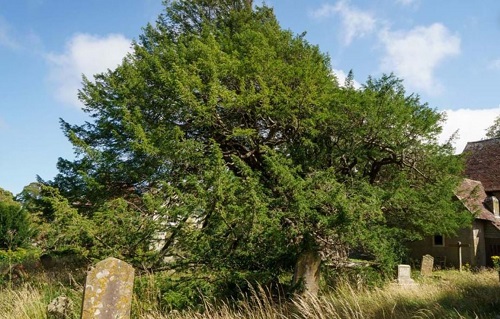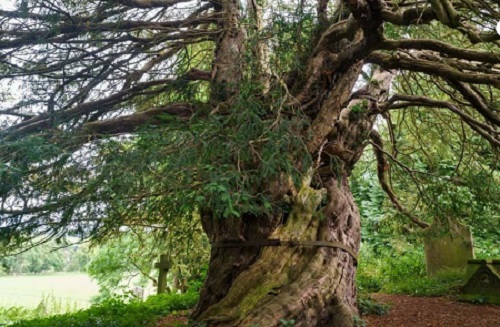 One of the ancient yews grows in the churchyard of St Mary and St Peter's Church, Wilmington, East Sussex, but at an estimated 1600 years old, the tree predates the founding of the church by several hundred years! The other yew is said to be at least 900 years old and stands in the graveyard of St Cuthbert's Church in Beltingham, near Hexham, Northumberland. It's a famously sacred site as St Cuthbert's body is said to have been hidden here whilst on its journey from Lindisfarne to Durham Cathedral to keep it from Viking raiders.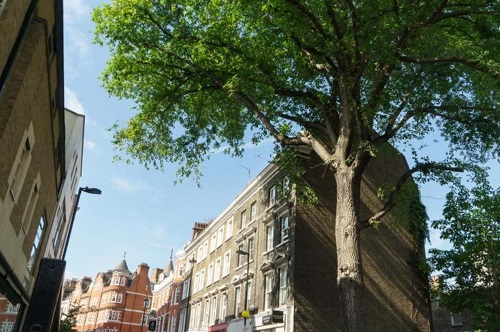 The Huntingdon elm in central London is a survivor of both world war 11 and Dutch Elm disease, standing next to the Garden of Rest, the site of the old Marylebone parish church which was demolished during the Blitz.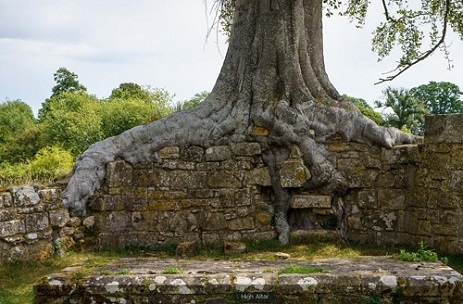 The beech is a mere sapling in comparison and has probably only been growing at Bayham Abbey, Kent for the last 200 years (the Abbey itself was built around 800 years ago) but has survived many events including the great storm of 1987 and it's still a stunning tree.
Other finalists include a sycamore adorned with the shoes of jubilant students, a Hackney plane facing the chop and four oaks - one supposedly haunted, another with supposed healing (Remedy Oak) conveyed by Edward V1, one rescued a couple of years ago in Grantham and the Crouch Oak in Surrey, also known as Wycliffe's Oak, after the radical priest John Wycliffe, who is said to have preached under the tree to his followers in the 14th century, after having been expelled from Oxford for his teachings.
If you'd like to register your vote for any of these finalists you have until noon on 24th September 2020 to register your favourite.
Photos: Tessa Chan/Woodland Trust