Thinking 'inside' the box
LONDON TEAM LAUNCH FIRST FULLY RECYCLABLE TAKEAWAY
It's estimated that over 500 million plastic takeway boxes are used across the UK industry and even if they get re-used, they often end up in landfill but an inventive team of designers, chemists, engineers and entrepreneurs may have the answer.
Seven years ago two students of Imperial College London decided to investigate the use of natural materials to replace plastic packaging and after experimenting with another student at the Royal College of Art, all three - Rodrigo Garcia Gonzalez, Pierre Paslier and Guillaume Couche managed to capture liquids inside a totally biodegradable (and edible) waterproof skin. Four years later, Notpla (as in 'Not Plastic') launched a successful crowdfunding venture and since then they have designed, built and tested the technology needed to make what they call 'Oohos' along with other containers with a lining made from brown seaweed.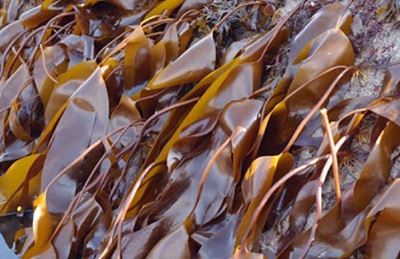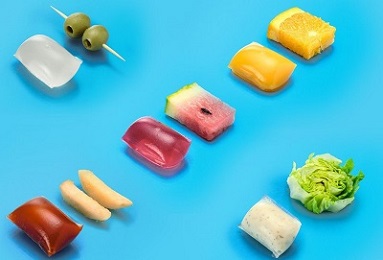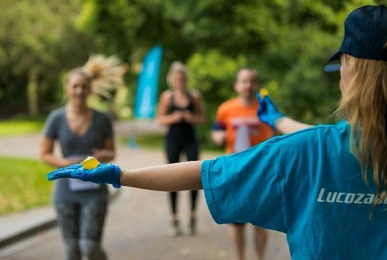 One of their biggest successes to date, was last year's London Marathon where around 42,000 Notpla Oohos (one for each race participant) filled with Lucozade Sport were handed out to runners as they approached the end of the race. They popped them into their mouths and bit on them to release the liquid, choosing then to either swallow the edible membrane (which is easily digested) or spit it out - where it would biodegrade in 6 weeks. Implications could be great for the future with potential to replace just under 1million plastic water bottles that were handed out to runners in the same race and thrown away afterwards.
As well as creating clear Oohos for drinks, (even Glenlivet used them to launch a whiskey capsule collection) and sachets for sauces, which they trialled successfully with the British online food delivery platform launch 'Just Eat' they have now produced a seaweed coating for takeaway containers for the same company. This means that every box (which is made from tree and grass pulp), is natural, biodegradable and can decompose in four weeks in a home compost. Following the trial of the use of these water-resistant recyclable boxes in London, it's hoped they will follow the route of the of the sachets and be rolled out across the UK.
Notpla is made from what the team call "One of nature's most renewable resources, brown seaweed. It grows up to 1m per day. It doesn't compete with food crops, doesn't need fresh water or fertiliser and actively contributes to de-acidifying our oceans. The goal of the company itself is to try to make plastic packaging disappear." The company are currently working on heat-sealable films for powders and dry food and sachets for non-food products like screws and nails.