Power Trip: Transportable solar power that could save lives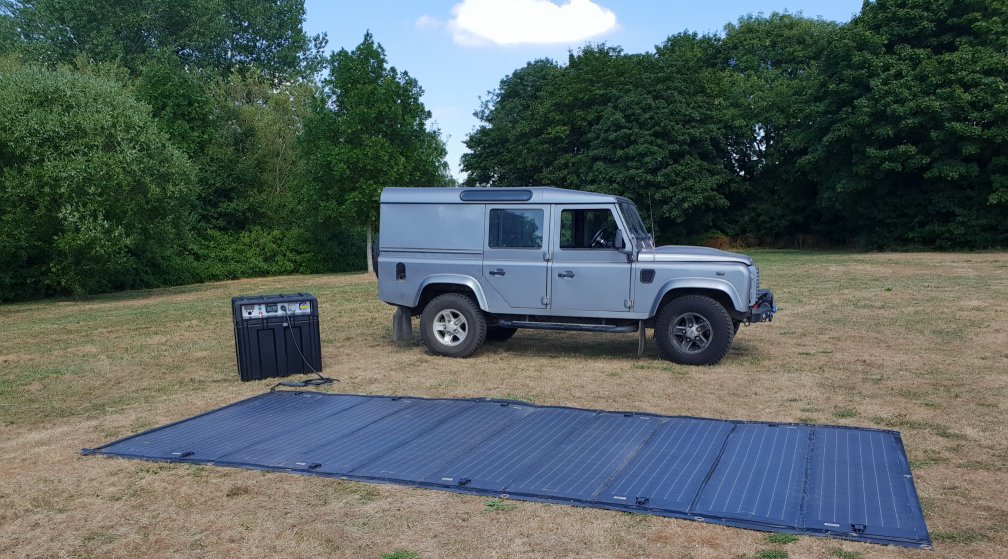 Harnessing the power of the sun for electricity may not be new, but a UK technology company have pioneered transportable, foldable Solar panels that can fit in the back of a car making them extremely versatile and helpful in a range of situations.
With a mission to address some of the greatest challenges of global energy consumption through renewable energy inventions, Renovagen's Fast Fold Solar Mats can be deployed by two people in two minutes and the large surface area of solar PV, which easily connects to the Fast Fold Energy Hub, can produce/store enough power every day for a multitude of uses. These include 3,000 litres of water purified for drinking, a deployable camp HQ - communications, lighting, computers, or 800+ smartphone charges or 200+ cups of tea. The uses are endless because they are the perfect solution for difficult-to-access places.
As well helping in times of humanitarian and disaster relief I was thinking they would be really helpful for regular anti-poaching patrols in remote areas of Africa. The Energy Hub itself is waterproof and robust for transport by road, sea, air and extensive manual handling to go even where vehicles can't.
Renovagen, who earlier in the year raised enough crowdfunding equity to expand production of Fast Fold portable solar power system around the world, also produce bigger transportable versions (Rapid Roll 'T' and Rapid Roll 'I' still under construction) with more powerful output for more large-scale temporary operations in remote places which require equipment mobility. Watch this space for more Innovation with practical applications for our changing world...