Born with a Silver Spoon ...
SPOONBILL CHICKS HATCH IN SUFFOLK FOR THE FIRST TIME IN 300 YEARS
Following more than 15 years of dedicated conservation work, trying to encourage the successful breeding of Eurasian Spoonbills on Havergate Island, in the River Ore Suffolk, this September 2020, the RSPB were delighted to announce the hatching and fledging of 4 chicks!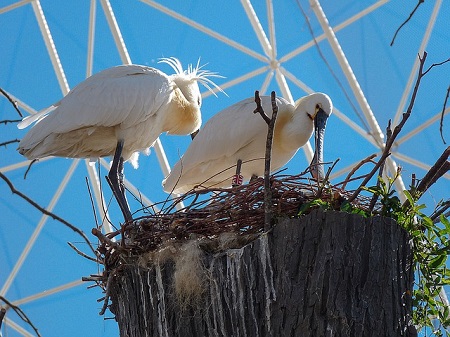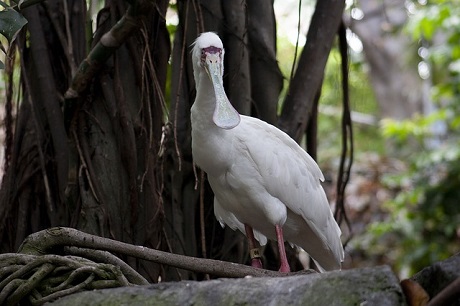 Classified in the UK as an Amber List species under the Birds of Conservation Concern review and listed under CITES Appendix II, Spoonbills are protected in the UK and nesting here has been relatively rare. Although they mainly breed in southern Europe and North Africa, spoonbills started breeding successfully at Holkham NNR in Norfolk in 2010 and have been a stronghold there ever since.
Almost as big as grey herons they're seen mostly along the coast in Britain in the east and south-west where they feed on aquatic invertebrates, caught by the sweeping side to side action of their spoon-shaped bill.
Have used a range of techniques to encourage them to nest in Suffolk, including putting out spoonbill models and creating raised platforms, which mimic their natural nest sites, the RSPB were rewarded when visiting spoonbills began displaying breeding behaviours such as passing sticks to each other, grooming their partners and sleeping there.
Last year five pairs made nests but sadly none were successful, so this year, when more than 30 spoonbills visited the island, the team weren't taking any chances and dug a 350m long ditch surrounding the nesting platforms and installed a protective fence and they're delighted with the four fledged chicks! The reserve, along with Minsmere, was also instrumental in the successful re-establishment of Avocets in the UK in the late 1940s, which had been extinct from the UK for a century and the island is also home to the rare yellow-striped bear spider and the starlet sea anemone!