The Soul behind our Soles: Going feet-first for the planet
Did you know that more than 9,000,000 tonnes of waste is produced each year through the disposal of shoes alone?
As the weather turns more Autumnal and rainfall is heavier, my thoughts have been turning to slightly sturdier footwear and I recently came across the wonderfully named vegan shoe brand, NOAH - who are celebrating their 10th anniversary of producing high-quality vegan shoes and boots for men and women, with a new vegan and totally biodegradable collection!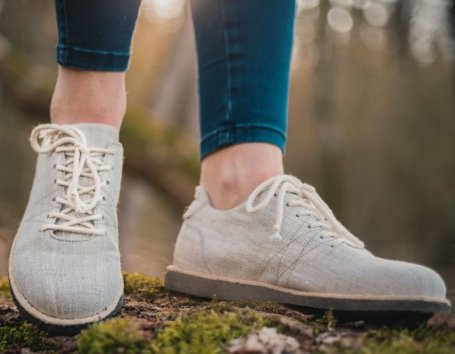 This Italian shoe-maker, which has won numerous awards (including a PETA -Germany Award for the women's vegan boot DORA and a PETA-UK award for the men's vegan sneaker DIEGO) have been producing ethical, cruelty free footwear since 2009. Their organic shoes are made only from natural materials including organically grown, free from pesticides, non-GMO, cotton and linen, natural latex and natural rubber extracted from rubber trees without damaging the environment. "Even the dyes we use are biodegradable. NOAH organic means sustainable consumption while showing people, animals and nature respect."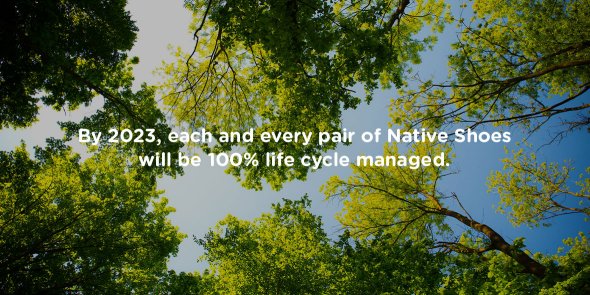 Meanwhile another great named vegan footwear company, Native Shoes, who hail from Vancouver and whose philosophy is "to be kind, to all kinds", have launched 'The Re-mix project'. Their active range (for men, women, children and even babies) can be entirely ground down to make a versatile material that can be used to create seating, flooring and insulation and their first project is already underway, providing matting for new playgrounds in local communities. Their goal is to have recycled 30,000 shoes by December 31st 2019.
Even popular non-vegan brands are getting in on the act - I noticed that Reebok, for example produced a Cotton+Corn initiative earlier this year, featuring sustainable, durable, zero-waste, leather-free trainers with soles made from corn and uppers from organic cotton. Now that's one to wear for Harvest Festival! Described by Reebok as "Step One in the process of creating footwear that is sustainable for its complete life cycle", let's hope their entire range and the whole company goes the same sustainable, environmentally friendly, vegan way.