Stella McCartney goes 'wild' for Cruelty-free
PARIS FASHION FINALE FEATURES MODEL ANIMALS TO HIGHLIGHT THE LABELS ETHICAL AND ECO CREDENTIALS ...
Guests at Stella McCartney's Winter 2020 catwalk debut in Paris on 2nd March 2020 must have known they were in for a wild time. Prior to the show McCartney had posted a series of animal cartoons on Instagram and then at the show a selection of models dressed as animals handed out baby trees, to help offset the carbon dioxide produced by the event.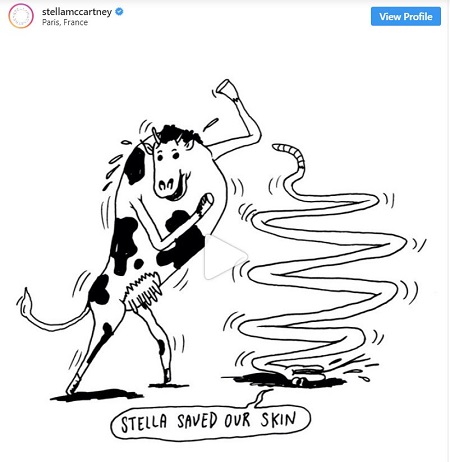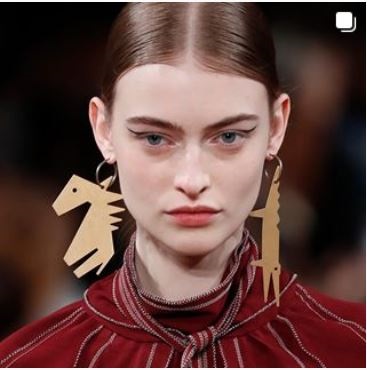 The collection itself, which featured more leather alternatives than ever before, included fluffy shearlings and high storm collared coats (which we could all do with now in the UK), and prints with jellyfish motives. Many looks were also accessorized by animal shaped earrings, brooches and necklaces. And the finale brought a lightness with a more serious message as it featured models dressed as rabbits, a fox, a horse, two cows and a crocodile also sashaying down the runway, some of which were swinging McCartney's new season handbags - made from vegan alternatives to leather and second-life plastic.
A lifelong vegetarian, Stella McCartney has never used any leather, fur or feathers in her designs (which include women's and men's ready-to-wear collections, accessories, lingerie, eyewear, fragrance and kids) and has been continually developing alternative fabrics since she launched the label in 2001. "These animals are the ingredients of everyone else's fashion shows. We are the only luxury fashion house in the world that isn't killing animals on the runway. I wanted to make that point, but in a joyous way," said Stella.
"We do it like this because it's better for the animals and better for the planet."
You can watch the show below:-
You can view her Winter 2020 collection on-line HERE