Shades of Play
SUNGLASSES AND ROCK BAND FUND OCEAN CLEAN-UP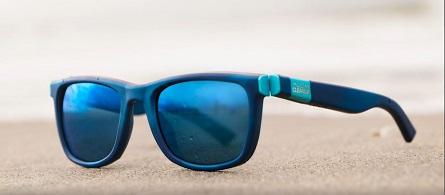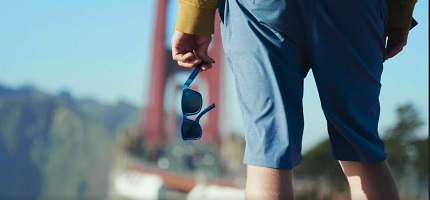 Now it's officially British Summertime and the sun's getting higher and stronger in the sky, it's natural to reach for a pair of shades, so why not consider investing in a great looking and fully recyclable pair, that are also good for our oceans at the same time?
'The Ocean Cleanup', a non-profit Netherlands based organisation who develop pioneering technologies to rid the world's seas of plastic, have created sunglasses made from the plastic they removed from the Great Pacific Garbage Patch a couple of years ago. Designed in California by Yves Behar and made in Italy by Safilo, 100% of the proceeds of each pair of theses quality sunglasses will enable to them to clean up more - they estimate an area equivalent to 24 football fields from the proceeds of just one pair! Their aim is to clear half a million football fields worth of ocean and as I write 250,580 football fields of ocean clean-up have so far been funded. The glasses cost Euro 199. You can order a pair and find out more here.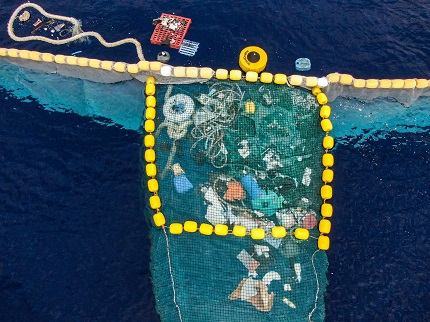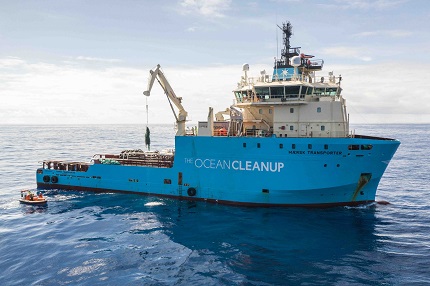 COLDPLAY SPONSOR MACHINE FOR CLEANING UP RIVERS
'The Ocean Cleanup' also helps stop the plastic reaching the oceans in the first place - launching the first Interceptors (special solar-powered extraction barges) in 2019 with an aim to launch them in 1000 rivers around the world. They are currently deployed in the Klang River in Kuala Lumpur (one of the 50 worst rivers for pollution), the Cengkareng Drain in Jakarta, the Rio Ozama in Santa Domingo, the Dominian Republic and a fourth is due to be put into the water imminently in Vietnam. Coldplay has agreed to fund another - known as 'Neon Moon 1' which is currently under manufacture in Malaysia and is also due to be launched shortly.
"Without action, there could be more plastic than fish in the oceans by 2050, which is why The Ocean Cleanup's work is so vital. We're proud to sponsor Interceptor 005 - aka Neon Moon 1 - which will catch thousands of tons of waste before it reaches the ocean", said the band. You can watch their one minute film below to see the Interceptor in action:-