It's a Wrap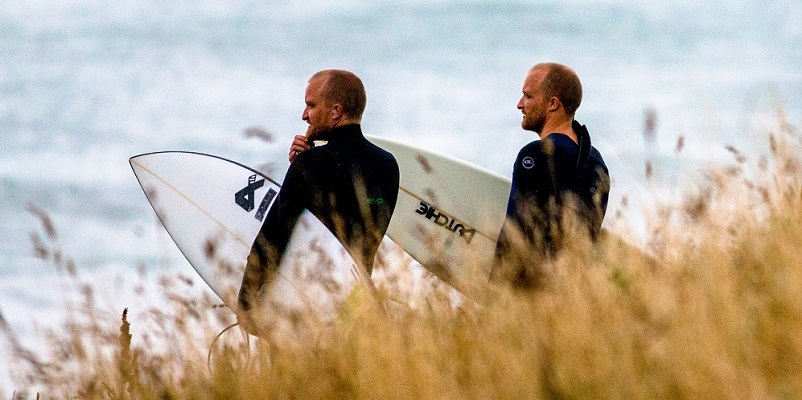 At the inaugural 'Plastic Free Awards', held in Bristol in November 2019, Flexi-Hex won the prize for the best 'Plastic Production Re-innovation'. If you haven't heard of it before, no doubt you soon will. Developed initially in response to the need for finding a safe way of transporting surfboards, the Cornish based design firm 'Boex,' set up by twin brothers Will and Sam in 2017, have developed a 100% recyclable, reusable and adaptable cardboard packaging which could have a huge impact on all of our lifestyles as it provides an alternative to plastic bubble wrap and polystyrene chips currently used to protect most every-day items in transit.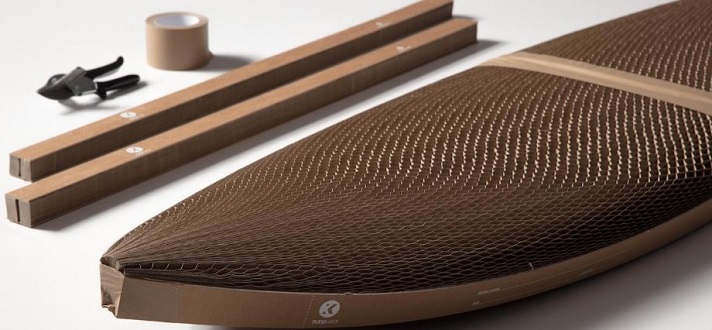 Made from recycled paper pulp, and yet proven to be a better safeguard than the plastic alternatives, the innovative hexagonal structure running through the design, means the cardboard is really robust and offers tough protection from the inevitable risk that comes from transporting boards. When an impact happens, the honeycomb-shape material is both flexible and also rigid enough to diffuse the knock. Not only has it proved popular with surfers around the world who see and experience the plastic in our oceans first-hand, but the brothers launched a Flexi-Hex Eco Bottle Packaging Kit in September 2019 (their bottle-drop test proved popular on social media - watch it on Youtube) and they're working with furniture and lighting companies and across other industries to explore further opportunities for replacing plastic packaging.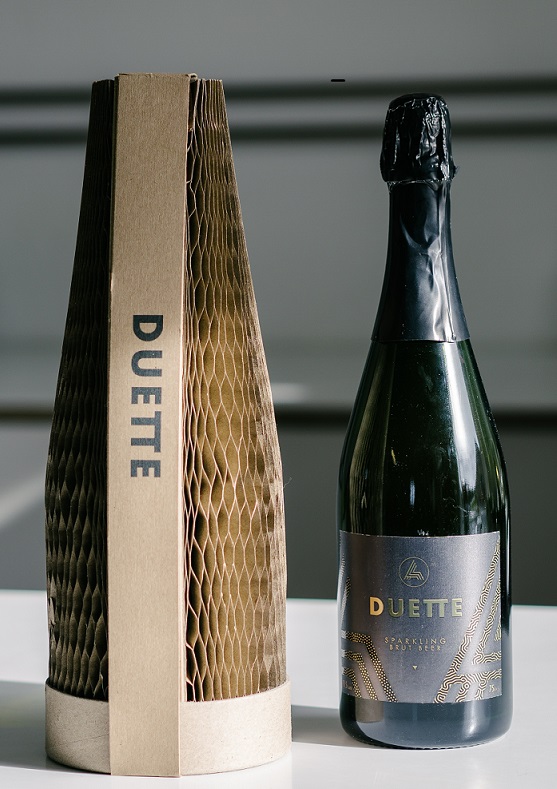 Speaking fresh from their win, Will Boex said,"We've both been keen surfers for the past 30 years and seen the plastic effect so we were already looking at alternatives for plastic packaging before Planet Earth II came out and highlighted the problem. These are our very small steps in trying to turn the tide against plastic." I don't know about small, it may be 'a drop in the ocean' but these drops all add up. So far in the surfboard industry they've saved 150km of bubble wrap and are dealing with a drinks company that sends out 80,000 bottles a month. They're also speaking to companies worldwide about packaging for laptops, glassware, ceramics, and even the stainless steel bolts used on wind turbines. The possibilities are huge in making a very real difference in all of our lives ...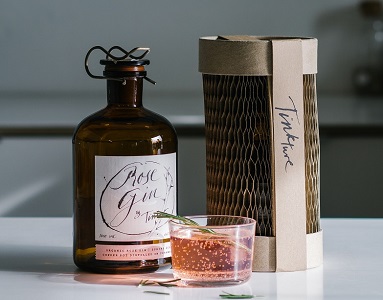 Footnote: Flexi-Hex was one of the first ten UK companies to be funded under a £6m joint funding commitment from Sky Ocean Ventures and Innovate UK (the government's innovation agency) in the global battle against plastic pollution. The Plastic Free Awards will continue to 'celebrate those making the biggest contributions to stopping plastic pollution, cleaning up our environment, redesigning our relationship with plastic, innovating new products and materials, and freeing where we live from single-use plastics.' You can see further details about The Plastic-Free Awards and all other category winners, including Sir David Attenborough who won the Sir Malcom Walker award here. See more about Flexi-Hex here