It's a Sting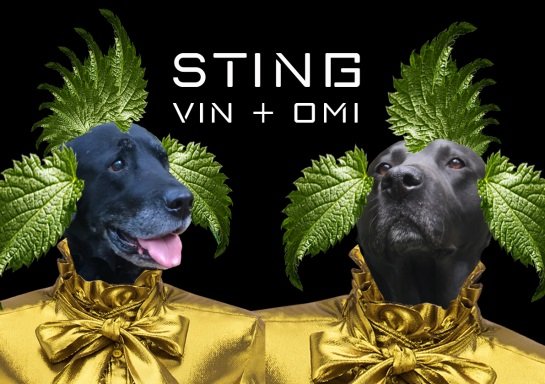 What do HRH The Prince of Wales and design duo Vin + Omi have in common? A love of the environment for a start and organic plants, nettles in this particular case, thousands of which Prince Charles offered them from his Highgrove Estate, which were turned into contemporary fabric and used to create pieces of clothing shown at the Savoy Hotel during London Fashion Week.
With a strong stance against fast fashion, the contrast between the glamorous Savoy and the recycled-like clothing reflected a mood of rebellion but this eco-consciousness is not new. For over 15 years, this leading pioneering eco fashion brand, have been developing a range of unique textiles from plastic to wool, sustainable eco-latex to organic plant fabrics, produced in a sustainable way based on social and environmental awareness, with benefits going back to the source or community. They are the world's only 100% zero-waste concept label to produce textiles which are all connected to social impact projects.
Identifying areas where plastic isn't being recycled properly, for example, Vin + Omi set up their own initiatives to use that plastic to produce new textiles. They also keep their air miles low by producing it as near as possible to wherever it's collected - whether rivers, beaches or the oceans in Asia, Europe or the USA and ensure that their textiles are bonded with a tighter weave and release less micro-fibres when washed. In the future they even aim to have a buy back scheme that encourages customers to sell their garments back to them for recycling.
At their studio in the English countryside Vin and Omi (who go by their first names and personally prefer a low profile) grow a range of plants and crops and have developed hybrid fabrics from nettles, flax, fireweed, cow parsley, horseradish and others. '4Ganic' contains common nettle, white dead nettle, cow parsley and yellow archangel which are made into yarns and the weaving is undertaken as part of a local back to work training scheme.
When it comes to wool they obtain their sheep, llama and alpaca non-chemically treated fleeces from organic smallholdings in the UK where the animals are kept as pets and one of the first plant based fabrics they developed was chestnut leather, made from the discarded shells of horse-chestnuts, which was featured in their Autumn/Winter 2018 collection 'We Are Not Sheep'.
The duo are currently working with fibres from a locally grown Vicia Faba ( broad bean) which is often discarded after the beans have been harvested but are always experimenting. Who knows what else the Highgrove Estate has to offer or where their future recycling may take them...