A river runs through it
With only 14% of our river catchments in England in good health, the National Trust have introduced 'Riverlands', a new spring collection with 100% of the sale proceeds going back to the rivers, streams, wetlands and wildlife under their care.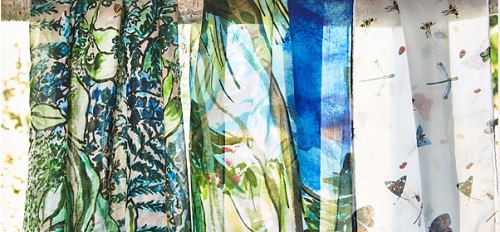 The lush foliage lining the river banks at Nymans, in West Sussex, features on home ceramics and accessories, kitchen textiles and garden utensils; the grass wetlands at Sissinghurst in Kent have been translated in vibrant hues across home, garden and fashion wear and the butterflies, dragonflies and bees that live in and around the chalk stream at Mottisfont in Hampshire feature in lifestyle accessories.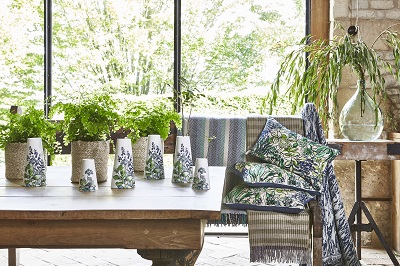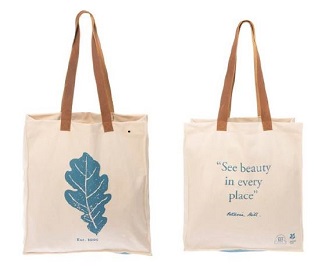 As well as 'Riverlands' , the National Trust have created an anniversary collection inspired by the oak leaf (now the charity's symbol) which was carved into the first property acquired by the National Trust in 1896: Alfriston Clergy House in East Sussex.The National Trust was founded just a year before, in 1895 by three people who saw the importance of our nation's heritage and open spaces,and wanted to preserve them for everyone to enjoy. Octavia Hill was one of them and the collection, created for this 125th anniversary also features some of her quotes - e.g. "See beauty in every place" and "The need of quiet, the need of air."
Footnote:
SPRING CLEAN
If you're deliberately trying not to consume and so are passing on the above, but are getting ready to clean your home in environmentally-friendly ways, using natural cleaning products and old-fashioned methods that have stood the length of time, I would definitely recommend the National Trust's extensive laundry and household cleaning ranges as necessary lifestyle items. They use organic, allergy friendly, vegan and cruelty free ingredients certified by the Soil Association, Cruelty Free International, Allergy UK and The Vegan Society and come inside 100% bioplastic bottles. There are also complimentary organic cotton cleaning cloths, natural loofahs and FSC wooden brushes which are also kind to the environment and great for the home.
All the above delights are available in store or on-line from February 2020.