Thursday 5th December 2019: World Soil Day
Let's make it an 'organic' food and drink Christmas, supporting farmers producing food that's better for our soils, our wildlife, our animals and our planet! Available nationwide in over 8,000 supermarkets, box schemes and restaurants, watch out for the Soil Association Organic symbol. For more information on Soil Association Organic food, drink and lifestyle products from beauty and well-being to fashion and textiles visit their site here.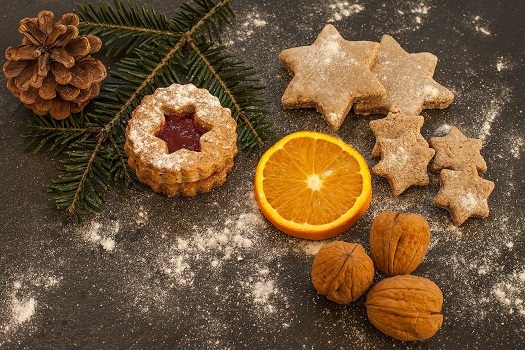 Pop out and feel the soil between your fingers as you pot up some spring bulbs to give as a Christmas gift, bringing hope in 2020. If you're purchasing a Christmas tree ensure it's a living, sustainable one (FSC or Soil Association Logo) with roots so it can be planted afterwards or kept in the garden until next year. Alternatively create a nature sculpture instead by decorating a bare fallen branch, or some holly with pine cones, seed pods and ribbons, home-baked biscuits or LED light bulbs.
You also might like to consider planting a tree for someone this Christmas as an alternative gift or in memory of a loved one, or donating £15 to the Woodland Trust to fund the planting of 100,000 trees as part of their 'Plant a tree to save the world campaign'.