The Big Sing
TAKE PART IN RSPB'S BIG GARDEN BIRDWATCH: 29th - 31st January 2021
This weekend sees the return of the UK's largest garden-based citizen science project - namely the RSPB's annual Big Garden Birdwatch! If you'd like to take part all you need to do is simply watch the birds that land in your garden or local park for one hour at some point over the next three days and record the highest number of each bird species you see at one time. You'll be helping conservationists by providing data on which birds are doing well and which are struggling - whilst perhaps providing clues as to why, and how they can be protected.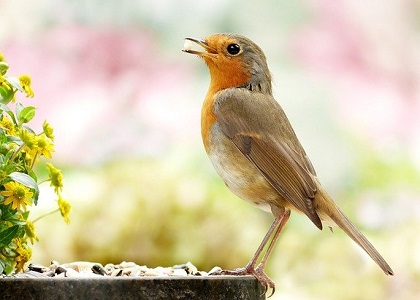 You can submit your results online at rspb.org.uk/birdwatch from 29th January until 19th February 2021 or by post until 15th February. You can also download and print free bird identity sheets here. Every count is important so, if you don't see anything, the RSPB would still like you to submit your result. Finding out which birds don't visit your area is as important as understanding those which do.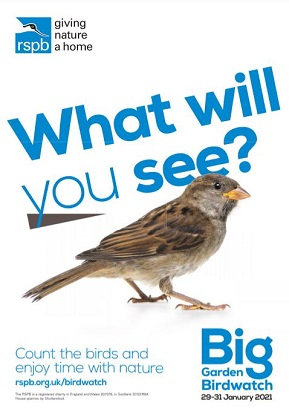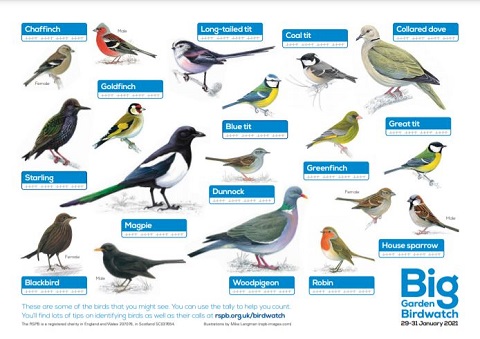 * The survey results should be announced in March or April 2021.