Nature's Advent - Wednesday 25th December 2019: Happy Christmas!!
May your day be filled with peace, love and laughter today and always as you celebrate Christ's birth and give thanks for family and friends, for our wonderful world and the gift of creation.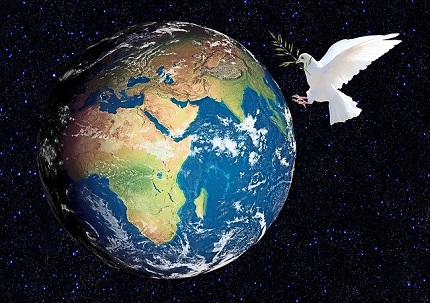 Here's a new 'after-lunch' game devised to help your festivities, called 'Play the Planet':-
1) Give everybody a piece of used wrapping paper from earlier and a pencil or pen
2) Tell everybody to write 25 things beginning with the letter 'P' that inspire you/that you love about our Planet.
3) When the first person to fill their list shouts 'Planet' everyone else must stop.
4) He/she must share their answers, if anyone else has the same answer they must deduct a point.
5) You score one point per answer, the one with the most points wins.
Now you can doze in a comfy armchair and think of tomorrow's fresh air and a fun family litter-find as part of for your Boxing Day walk on the beach, or in the countryside. May you always be on the lookout for the presence of wonder and may Nature continue to uplift and inspire you in the days and year ahead ...