Nature's Advent - Friday 20th December 2019:
'The Oxen' (sometimes known by its first line, 'Christmas Eve, and Twelve of the Clock') is a poem by Thomas Hardy, first published in December 1915 in The Times newspaper which relates to a West Country legend that, on the anniversary of Christ's Nativity, every year farm animals kneel in their stalls in homage.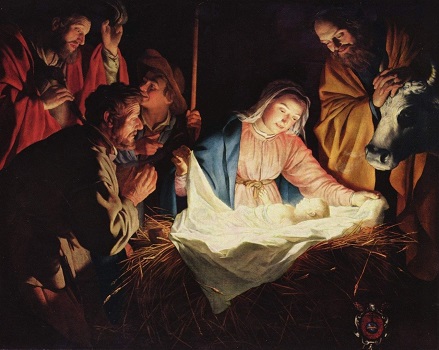 If you've still got last minute presents to purchase 'Give as you live' allows you to support charities like the world's leading farm animal welfare organisation, Compassion in World Farming. As you shop on-line from around 4,400 stores from Amazon to Boots, E-bay to John Lewis you can help them campaign for a better world for animals and our planet.
'The Oxen' by Thomas Hardy
Christmas Eve, and twelve of the clock.
"Now they are all on their knees,"
An elder said as we sat in a flock
By the embers in hearthside ease.
We pictured the meek mild creatures where
They dwelt in their strawy pen,
Nor did it occur to one of us there
To doubt they were kneeling then.
So fair a fancy few would weave
In these years! Yet, I feel,
If someone said on Christmas Eve,
"Come; see the oxen kneel,
"In the lonely barton by yonder coomb
Our childhood used to know,"
I should go with him in the gloom,
Hoping it might be so.