Hop it!
FROGLIFE CALLS FOR SIGNATURES FOR WILDLIFE TUNNEL CAMPAIGN
On World Frog Day (20th March 2020), Froglife published the results of a survey revealing that frogs top the charts when it comes to using wildlife tunnels to successfully cross roads without being squished! This coincides with the launch of their Wildlife Tunnel Campaign, and an on-line petition calling on decision makers to work with nature, not against it.
Froglife believes that Wildlife Tunnels are essential to aid our ailing wildlife from the impacts of urban infrastructure and to link important habitats together. Built under our roads they help amphibians and reptiles to cross safely, but currently they are few and far between.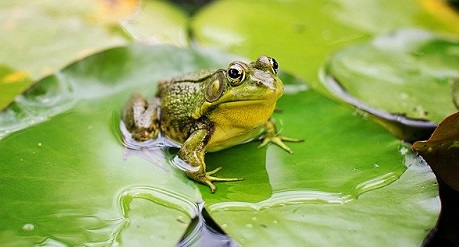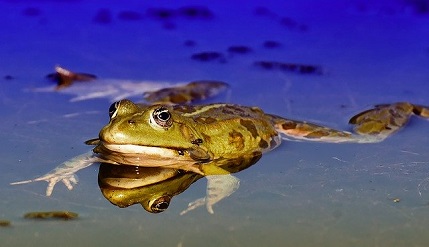 The charity has been running a national 'Toads on the Roads' campaign for over 20 years, supported by volunteers up and down the country, who go out at night (any time from January to April) to help thousands of frogs and toads cross roads successfully as they migrate back to their breeding sites to spawn. Data from 2019 shows that in addition to 107,401 rescued toads, 7,823 frogs were saved but there is an urgent need to save more amphibians across the UK and information from these patrols helps to identify suitable location for wildlife road tunnel sites. The current petition is calling on George Eustice MP (Secretary of State for Environment, Food and Rural Affairs), the Rt Hon Grant Shapps M (Secretary of State for Transport) and ALL Highways Agencies to act.
"Common frogs and toads are crucial in ecosystem function as they feed on many pest species and are food for many mammals and birds which themselves are of conservation concern", said Dr. Laurence Jarvis, Science and Research Manager, Froglife "But many populations of our once common amphibian species including frogs and toads are in decline due to a severe reduction in suitable habitat, fragmentation, pollution and climate change. In addition they face high mortality on the roads and common frogs are also threatened by the spread of ranavirus - a disease brought to the UK for which there is commonly no cure."
A planned series of Wildlife Tunnel 'experiences' using Virtual Reality headsets, designed by their patron - author and presenter Jules Howard, has had to be pulled from major London Stations because of the recent virus amongst our own population. However you can read more about their campaign and SIGN THEIR WILDLIFE TUNNEL PETITION HERE
You can also see a clip from the VR Experience below: