Food Waste Feeds Climate Change
WASTE NOT, WANT NOT, THIS MARCH, FOR A HEALTHIER PLANET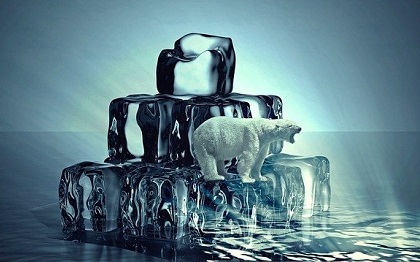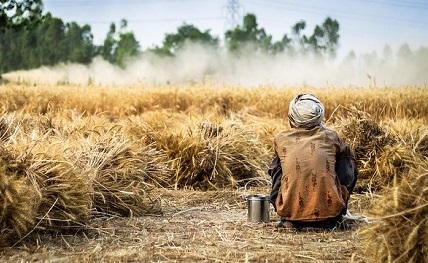 Did you know that producing our food is one of the biggest contributors of climate change - and 1/3rd of all food is either lost or wasted globally? We currently waste not only the food, but the valuable resources that have gone into creating it - from the land, fertilisers and water to the greenhouse gases created from its production and transportation. And if every UK household stopped wasting food for one day, it could counteract the same global gas emissions as planting 640,000 trees per day (around 230 million per year)?
The Uk's first national week of action to tackle food waste and create awareness, is running between 1st - 7th March 2021 to mitigate the devastating impact that it has on the planet. The initiative, launched by WRAP, a leading sustainability company based in the UK is supported by the UK government and partner organisations as well as cook, tv presenter and author Nadiya Hussain who will spearhead a week of activities sharing ideas on how to cut waste simply.
There are all sorts of thing that you can do to take part, but the main focus is to try and reduce the amount of edible food your discard to as close as zero as possible and to share your tips with others. Everyone can make a difference, from saving your leftovers to other simple food management and there are online tools to guide you.
" The climate crisis remains one of the biggest and most urgent challenges facing humanity. Wasted food has a significant contribution to climate change, and is something we need to address together." said Marcus Gover, CEO WRAP
"We are so used to wasting food that we've forgotten its value, and the cost that feeding our growing global population has on the natural world. Food Waste Action Week is about empowering everyone to act, because like it or not, we in our homes are the most significant part of the problem. So, it's down to us all to be part of the solution too, and this is one environmental issue that we can all tackle, and with minimum effort."
As well as reducing waste, families can save on their spending. There are some wonderful recipe suggestions and top tips on their website and ideas with further advice on some of the below:
1) Make a list and plan your proportions.
2) Check your fridge temperature and turn it down to keep food fresher for longer.
3) Keep an eye on your date labels - Know your 'use by' from your 'best before'.
4) Eat every edible part (for example potato skins and broccoli stalks).
5) Use up all your leftovers.
6) Make the most of your cupboard.
7) Freeze what you don't eat.
To take part in the campaign, find out more about their above recommendations, read some yummy recipe suggestions and for your chance to win a Fridge Freezer, please visit their website HERE